Set up Your Google My Business. Call Now 5174 0576
Contact Us Today!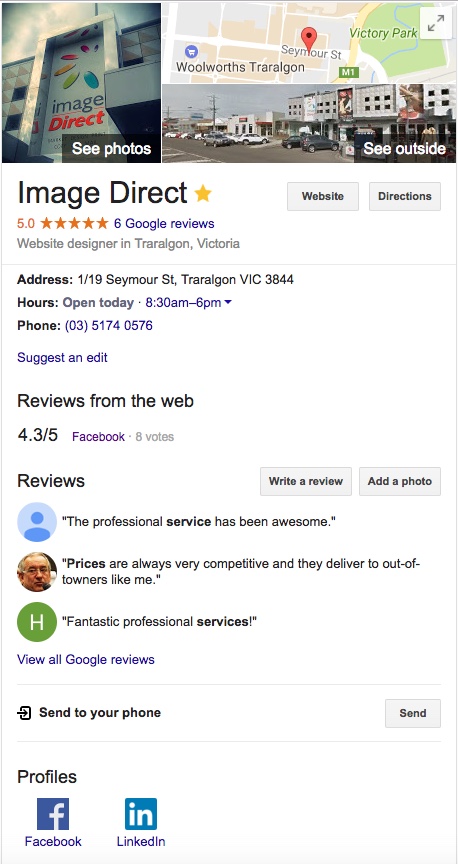 Why You Need One:
Be Found in Google Searches and on Google Maps
Google Search is where people go to find products and services online. Make sure your Google My Business Listing is found when they search online for businesses like yours.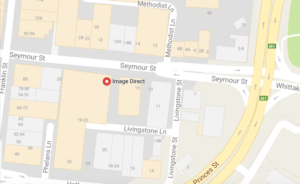 Attract New Customers with Your Very Own Google My Business Listing

Useful Information that Helps Bring in More Customers

Engage Online and Build Customer Loyalty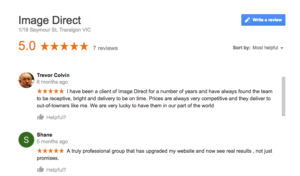 Discover how people find your business with Google My Business Insights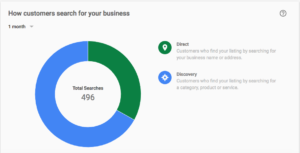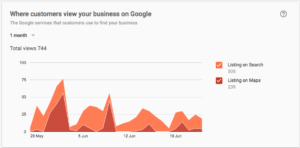 Why is Google My Business Important?
Having a Google My Business listing is important as the modern customer will typically go to Google first to begin their purchase research. It is a surefire way to get found in the noise. Google research shows that 75% of shoppers are more likely to visit a business' website after finding helpful info in search results.
We cannot stress enough how important it is to ensure that your business details are correct, as the Google Knowledge Graph will be displayed first in search results (especially on a mobile device) and the potential customer will begin their sales journey there.
Take Image Direct's own listing as a case study of how a fully-fleshed out Google My Business listing can work for you:
---
A successful Google my Business listing needs to contain the following:
Positive Customer Reviews – a great way to establish credibility and confidence in your customer base.
NAP – Name, Address, Phone Number. The fundamentals of your business contact details that need to be consistent across your online assets. Having the correct opening hours is also a must.
Social Media Links – an excellent way to improve click-through rate.
Business Category – qualify what your business is so that your desired customer base can find you.
Mobile Optimized – customers can call you directly from a Google My Business listing when searching on a smartphone (and bear in mind over 50% of Google search traffic is on a mobile device).
Photos Of Your Business – so your customers know what to look for if they plan on visiting your storefront in person.
---
How much does Google My Business cost?
Image Direct can make sure that your business can be found in the noise for a low one-off price of $197. No recurring fees, no hidden costs.
Get More Customers Now!
Contact Us Today!