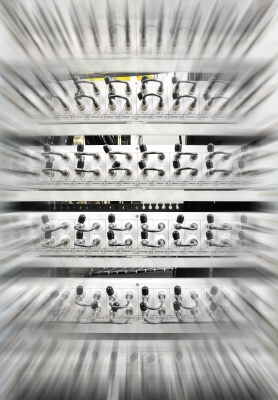 Web Hosting Latrobe Valley – Traralgon, Moe, Morwell, Sale City, Churchill, Trafalgar
We are your best choice for web hosting in the Latrobe Valley. We are Web Developers and Graphic Designers ourselves and we run our business just like you. There is nothing more frustrating than having a great website which ranks well on Google but when too many users access it at the same time, everything goes pear-shaped. Your website slows down or shuts down altogether, and email traffic grinds to a halt.
Did you know 90% up-time means your website will be down 36.5 days in a year?
And that doesn't include power outages and the like. Speed, security, capacity and up-time are crucial for online business success, and can be the difference between you and your competitors. Our hosting has 99% up-time and more. This is probably one of the most overlooked elements when people are shopping for hosting. What's the use of paying all that money for a website if people can't find you?
Local Hosting and Local Support
We are located in Traralgon. Our servers are located in Sydney with back-ups in Singapore and the USA. We use the same server technology that powers huge sites like Amazon.com. To date, we have never had our standard email service, Kolombo, go down – not even for a minute.
What's so Great About our Hosting?
We are 100% local. Based in Traralgon, Latrobe Valley, Gippsland, Victoria. NO overseas support centre to deal with.
Dedicated in-house hosting team with 24/7 monitoring.
Optimised for the World's most popular website engine, WordPress.
Optimised for the World's most popular eCommerce engines: Shopify and WooCommerce.
Convinced? Contact us now.