Flyers and Brochures Design Latrobe Valley – Traralgon, Morwell, Moe, Sale City, Churchill, Trafalgar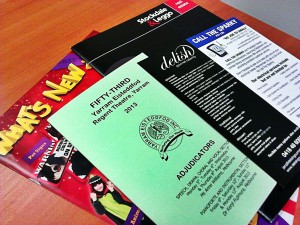 We are your "go-to people" for flyers and brochures design in the Latrobe Valley. Our studio is located in Seymour Street, Traralgon (with plenty of under cover parking out the back). Call in and discuss your design options with us over a cup of coffee. Be sure to bring some examples of what you might like or even a hand drawn mock up. Still not sure? Don't worry, we have plenty of examples we have designed.
Want to save money on design?
To achieve the maximum benefit for your Brochure or Flyer, the following must be taken into account:
You must know the purpose or intended business outcomes that you want to get from the brochure or flyer, before we start.
The type of paper makes a difference. Bring samples of other brochures you like and ask to see samples in our studio.
Too many types of font make for a bad consumer experience. Limit the types of font in the printed material. The same should apply for all your marketing collateral.
Choose your words carefully. We can help you with copy (the words on your printed material). Knowing the purpose of the Brochure or Flyer and its intended target market helps enormously with this.
Put your audience first. Avoid technical jargon unless you are absolutely sure the reader will know what these mean.
The simpler, the better. Lots of white space (or clear space) helps. Dot points are preferable over long winded paragraphs.
Write everything up as a mock-up on a sheet (or multiple sheets) of A4 paper. If you want a finished size of DL, then fold the paper into three. This is probably the most overlooked element of design. We are happy to work on examples for you. However, if you are limited with funds, this small amount of homework will help you stretch your budget.
Come Prepared
Are you the decision maker or do you have to report back to the boss (or a committee)? Then a hand drawn mock-up they have already seen and discussed with you will save a lot of hassle later on.
Get a quote