Established in 2002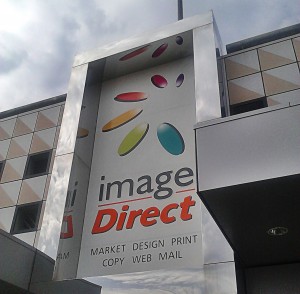 Image Direct Traralgon first started out as a small design, print & copy office in Church Street of Traralgon in September of 2002, with the intent of servicing the Latrobe Valley and surrounding areas.
Since then, our business has relocated to a bigger facility, largely as a result of rapid growth and expansion into web design and production, as well as software development. In expanding our horizons, we have grown to become an integral player in the web design print & software industries within Gippsland and the Latrobe Valley.
Residing in our studio shop front in the Traralgon CBD, we engage clients from all over Australia. Our $99 Business Card promotion has expanded our profile, and helped us to provide design solutions, web solutions and print collateral to a number of very large businesses in the Melbourne metropolitan area.
We are a unique business that focuses on our client's needs, from conception to delivery. Our business model is ideally placed to help our customers understand and implement everything in both the online and offline marketing worlds.
We excel in listening to your needs and requirements – whether they be for print, websites and web design or a brand new marketing/branding concept and design to help take your business to the next level! We work together with you to give your business the best possible profile, and give you an outcome that you will be excited about.
We are a team of local people that live and work from all parts of the Latrobe Valley who love what we do – bringing you a professional and warm experience for our most valued customer: you!
Experience & Services
Our team have several years' experience in their respective fields – whether it be graphic & web design, pre-press, print & finishing or web & mobile app building. We are strongly focused on providing excellent customer service with a "whatever it takes" attitude for your needs. If we don't do it… we will help you find someone who does.
We are a graphic and web design based studio with access to state of the art full colour digital printing facilities, along with various finishing capabilities (including up to a metre wide laminating service), as well as a saddle stitched booklet finishing service. We have also become an Authorised Google Agency, allowing us to expand our horizons to a whole new level.
You never know when you are at the start of something big – do you want to get found in the noise?
Contact us now!