Photocopying Latrobe Valley – Traralgon, Morwell, Sale City, Churchill, Moe, Trafalgar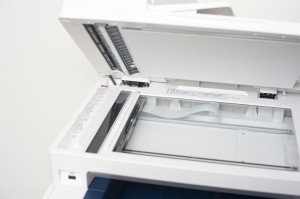 Do you have a large photocopying project? Our new state-of-the-art Xerox machines can handle any size job. Auto sheet feed, modern equipment and a skilled team ensures your job gets done on time, and on budget.
Full Colour or Black & White
Our Xerox J75 produces a top quality rich colour finish at high speed, using cutting-edge CMYK digital processing. Colour copying now costs no more than black & white. Your photocopies deserve to be in colour.
Hole Punching
Choose from two or four hole punch configuration for easy ring binder storage. This is a free service so make sure you ask before we copy for you.
Crop and Copy
The Xerox J75 can crop around the image of the original. This is handy for items which have a frayed edge or existing hole punch marks which you do not want on the copy. How cool is that?
Paper thickness and size
We can copy and print from 70-300gsm and A5 to SRA3 on all various types of stock.
Other Features Available:
Double or single sided or a combination of both
Combined Black & White and Full Colour Copying
Inline Saddle Stitching Binding and Binding gets the job done in record time (see our binding services page for more information)
Copy and Laminate your favourite keepsakes (see our laminating page for more information)
Why Copy?
More cost effective than to buy more originals (subject to copyright)
Buy one and copy the rest
Rescue old documents and give them a new lease on life
What are the Legal Obligations with Photocopying?
We are not lawyers, but we have a moral and legal obligation to inform you that you assume all responsibility for the material you are instructing us to photocopy. There is an excellent resource located at www.copyright.com.au
A very good example is that in most cases you are allowed to copy for distribution to staff but not to give/sell to the public. (See also: fair use.)
Get a quote
image: www.freeimages.co.uk