Google Analytics Latrobe Valley – Traralgon, Moe, Morwell, Sale City, Churchill, Trafalgar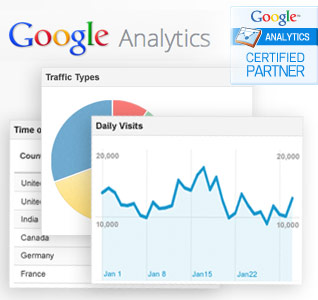 We have hundreds of Google Analytics installations on websites originating from the Latrobe Valley and beyond. It is a free tool provided by Google and is the most powerful (yet underrated) element of owning a website. We are very proud to say that every single website we have built has Google Analytics installed. This piece of magic provided by Google provides all the information you need to knock your competitors for six.
Do you have an existing Website? Here's our Offer:
Ask your web developer if they have installed a separate Google Analytics account on your website. If not, we will install it for free. No charge, no questions asked. We believe it is a crime to not have it, especially when the facility is provided by Google at no cost. Don't know what Google Analytics is and how it can help your business? Read on…
How do I measure the Return on Investment for my website?
Google Analytics lets you track the behaviour of your customers on your website.
Do your customers need to fill in a form on the site?
What is your most frequently visited page?
What pages are not performing?
What words are people using in their searches on Google to find you?
Which town has my largest audience? Morwell? Traralgon? Sale?
Are people clicking on my phone number when using their mobile phone?
How successful was that advert we placed in the local paper or the flyer we delivered around town?
All of these questions and more can be answered with Google Analytics.
Call us now to make an appointment: 5174 0576