Business Stationery Design Latrobe Valley – Traralgon, Morwell, Moe, Sale City, Churchill, Trafalgar
Come and talk to us in person about your design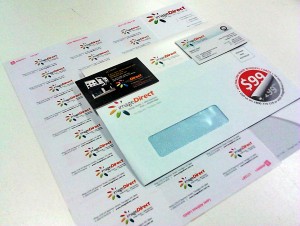 We are the business stationery design specialists in the Latrobe Valley. Located in Seymour Street, Traralgon. Come and speak to a real person. Discuss your design needs and give your business the edge it deserves. You'll be surprised how cost effective our services and products compare to other local alternatives, as well as online options. Call Now (03) 5174 0576 or email us for a quote sales@imagedirect.com.au
Business Cards
Designed and made in Traralgon. Business Cards are the calling card for your business, its products and services.
Your business card must have the following attributes:
Be memorable, eye catching and entertaining.
It will stand in for you when you are not around.
It must distinguish you from your competition. Have you ever noticed how Holdens are starting to look like Fords and vice versa? You don't want that with your business card.
Be well designed for your market. If your market happens to be senior citizens, then you would use a larger font.
It should encourage people to seek you out for referral or advice.
It needs to tell people that you are approachable and friendly.
Letterhead
Like business cards, good letterhead must convey the corporate personality of your business. Probably the hardest element here is to keep the look, feel and design consistent with your other marketing collateral. To do this, you must plan your marketing in advance. Come in and have a coffee with us and we will show you how. We have plenty of samples of previous work for you to look at and feel.
Already have the artwork and ready to print? Email the artwork and we'll send it to the machines in record time. Send to: sales@imagedirect.com.au
Envelopes
Probably the most underrated and under-utilised weapon in your marketing arsenal. Get your logo and contact details onto your envelopes, and let your business mail do the selling for you. We even recommend you put your 'foot-in-the-door' product or service on your envelopes. Our 'foot-in-the-door' product is $99 Business Cards so that gets printed on our envelopes. If you are the only Piano Tuning Service in the Latrobe Valley, then print that fact on your business stationery.
Big Hint: There are different sizes of DL, and some folding and stuffing machines will only take a certain size. Check your machine first. If it takes any size, then get DLX. This is the largest DL and will handle all the other DL sizes.
Get a quote